How to Rebuild Bad Credit
In order to raise your credit score to a level that is high enough for you to get a loan, you will need to rebuild your bad credit. You will then need to prove that you are able to handle credit responsibly. It can be difficult to get started, but once you do you will build momentum and be on the right track to a good credit score.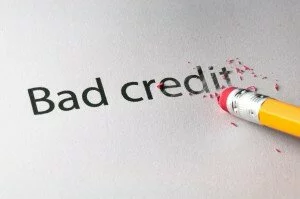 First Get a New Credit Card
If bad credit means that you do not have any credit cards, then you will need to get one. You will need to be able to use a credit card the right way in order to create a positive payment history.
If you have a low credit score then you will find it difficult to get approval from a major bank, but you can opt for:
Secured credit card
Store card
Credit cards for bad credit
You shouldn't put in too many applications though as this will affect your credit score, which will then make it harder to get a new credit card approved.
If your credit card application is denied then you need to wait and find out why you were denied.
New Credit Habits
In order to build new credit you need to change your spending habits with better ones, otherwise you will just end up in more debt.
In order to improve your credit score you will need to stay well below your credit limit and you must pay your credit card bills on time and in full.
Your bad credit will not improve until you are able to show creditors that you have what it takes to build a good score. You should then only charge what you can afford and pay your bill on time every month.