What you Need to Know About Every Credit Card in your Wallet
Credit cards are financial products that can be complex and are able to cost you a lot of money. There are some important factors about the credit cards that are in your wallet that you need to know.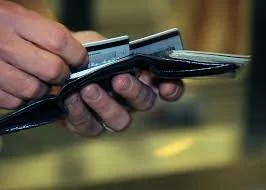 The Card Issuer and the Processing Network
There are only four processing networks for your credit card, those being Visa, MasterCard, Discover and American Express. There are many credit cards so the credit issuers name is printed on the front of the card like Capital One.
With some credit cards though like retail cards the card issuer is not as obvious. To find out who issues your credit card look at the back of your credit card or your billing statement.
The Annual Fee and When its Charged
The annual fee is only charged once a year and they can sneak up on you. Credit cards that have the fee will usually assess it during your anniversary month. You should make a note of the fee so you know when it is coming and ensure you have enough available credit for it.
The Interest Rates on your Transactions
Credit cards will have different interest rates for purchases, cash advances and balance transfers. If you have only just got a credit card then you may enjoy promotional rates.
If you will never use balance transfers or cash advances then you do not need to keep up with these interest rates, but you should know the interest rate for purchases.
Keep an eye on your credit card statement and billing statement inserts to track the changes to your rate.
Paying Late Penalty
Pretty much every credit card will charge a fee for a payment that has been received after its due date. In order to find out what your late fee is you will need to read your credit card terms.
If you are more than 60 days late on your payment then your credit card issuer can impose a penalty rate.
The Penalty for Exceeding your Credit Limit
The credit limit is the amount that you are allowed to spend on your credit card. Any charge that exceeds the credit limit will be declined by your credit issuer unless you have opted in for over the limit charges.
If you have opted in then you need to know what the penalty is for going over the limit.
Your Balance and Available Credit
If you have a few credit cards then you will need to know the balances for all of them so you which credit card you can use and what you are able to purchase. Also this will help you to know the amount of debt that you have.
Balance Transfer and Cash Advance Fees
If you ever plan to make either of these transactions then you will need to know the fees associated. You will then need to read your credit card terms to know the fees, as these can actually be expensive.
The Rewards that you can Earn
Credit card reward programs can be complicated. If you have a credit rewards card then you will need to know what will earn you rewards and the rates. Not only do you need to know how to earn rewards you will also need to know how to redeem them. Your credit card issuer might automatically redeem your rewards once you have a certain amount or you may have to visit a certain website to redeem them.